Have you accepted YOU? Are you ready to set your spirit free?
When we are able to accept and feel our feelings, we allow the energy to move. It no longer stays caught up and solidified in us. Emotions are like water that flows through us. We get into trouble when we dwell in them and attach stories to them of why we feel this way or that way, or who did this or that to us to make us feel this way. When we do this, we stop the flow and the energy becomes solidified in our energy fields. We hold onto some of these things for years!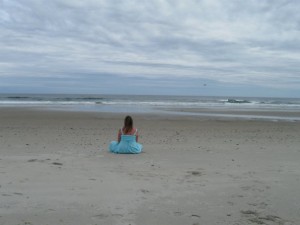 When we do not allow our emotions to flow naturally, we may move more into a depressed state, or lose our sense of passion for life. We may begin to feel stuck or lost and get caught up in the past or worrying about the future, rather than being free to enjoy this moment we are in. We also find that when we drop the stories we have held onto, and feel feelings, we move  into a more fully alive, peaceful state of Being present in each moment. In accepting our feelings, we are accepting and loving ourselves more fully.
Just like nature, we go through storms like the oceans or winds that rage during a storm. The moving of the energy, the winds, the storm, the rains, lead to a peaceful sea.  It is in feeling our feelings that we set our spirits free and allow our Divine Nature to shine even more brightly because we become present, here now.
My gift for you today is a song I wrote called "Set Your Heart on Fire".  I recorded this a few years back with Scott Cheney of Newark, VT (together we are called Creative Spirit). Scott is singing harmonies and playing lead guitar and we both worked on the arrangement of the song. I am including the lyrics for you.
Enjoy!  And, please feel free to share this with your friends and family.
Set My Heart on Fire!
copyright 2012 Donna Packard All rights reserved.
Set My Heart on Fire
Free me from my chains
Welcome all my feelings
Learn to Love again
Set my Heart, set my Heart, set my Heart on Fire
Set my Heart set my Heart, my Heart on Fire
Set my Heart, set my Heart,  Set my Heart on fire.
Acceptance of my feelings
Sets my Spirit free
like the ocean's raging storm turns to
a peaceful sea
I live fully in each moment
I let my True Self beI spark the fire inside me
and I set my spirit free